One adapter.So many options.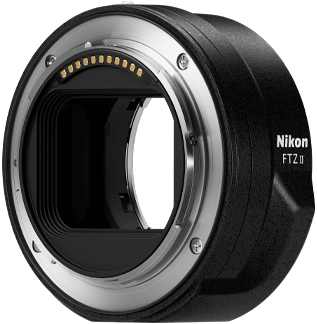 Adapt Nikon DSLR lenses to Z series mirrorless cameras.
The Mount Adapter FTZ II is the bridge between legendary NIKKOR glass and Z series mirrorless cameras, now with a streamlined design. It seamlessly adapts the F-Mount to the larger Z-Mount, retaining the image quality, autofocus performance*, weather sealing and comfortable handling of any mounted lens. Keep using the lenses you love with the most innovative camera bodies available.
*Full AF/AE supported when using FX or DX AF-S Type G/D/E, AF-P type G/E, AF-I type D lenses and AF-S/AF-I Teleconverters.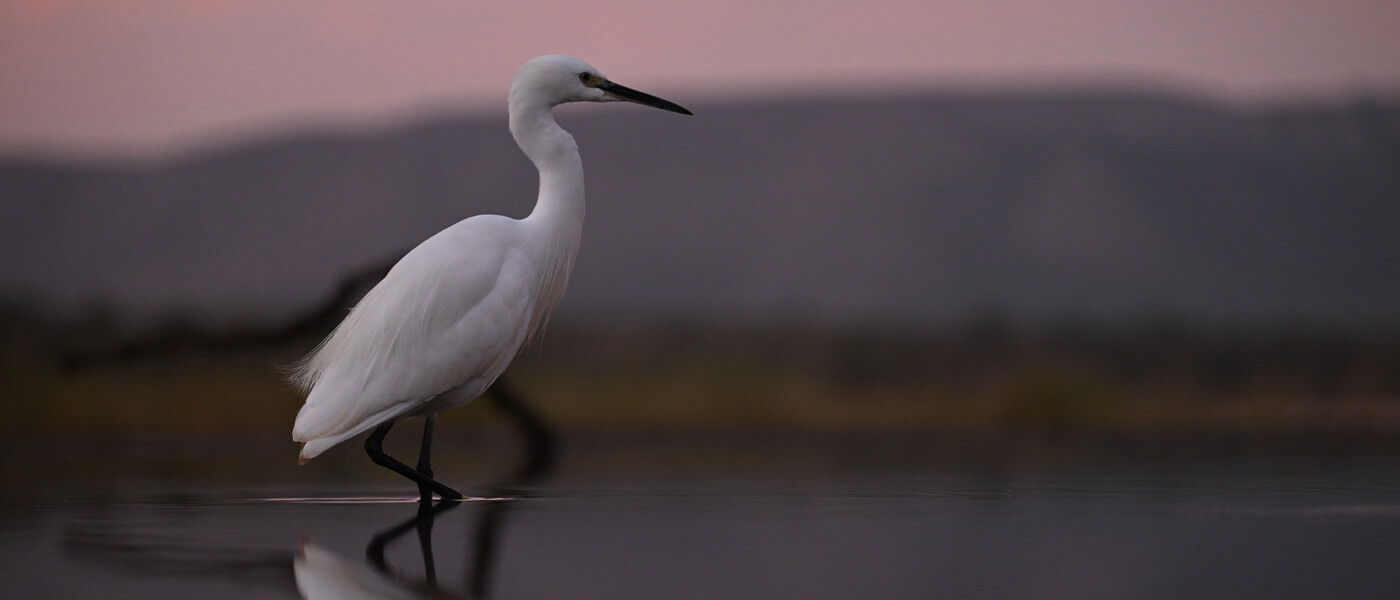 Stabilized by thecamera body.
Experience fast aperture NIKKOR primes like the AF-S NIKKOR 105mm f/1.4E ED with up to 5 stops of 3-axis VR* image stabilization. NIKKOR lenses that already have VR, like the AF-S NIKKOR 500mm f/5.6E PF ED VR, get the added benefit of roll axis for a total of 3-axis VR*.
*When used on a Z series camera with in-body VR.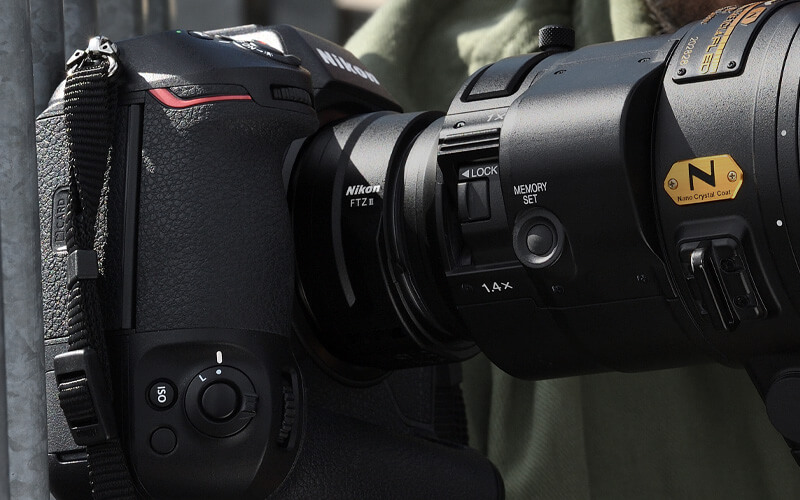 Streamlined design.
The streamlined design of the Mount Adapter FTZ II means comfortable shooting in any direction, including vertically. With no tripod mount of its own, it also accommodates wider tripod plates on your camera, the MB-N11 battery grip and WT-7A wireless transmitter.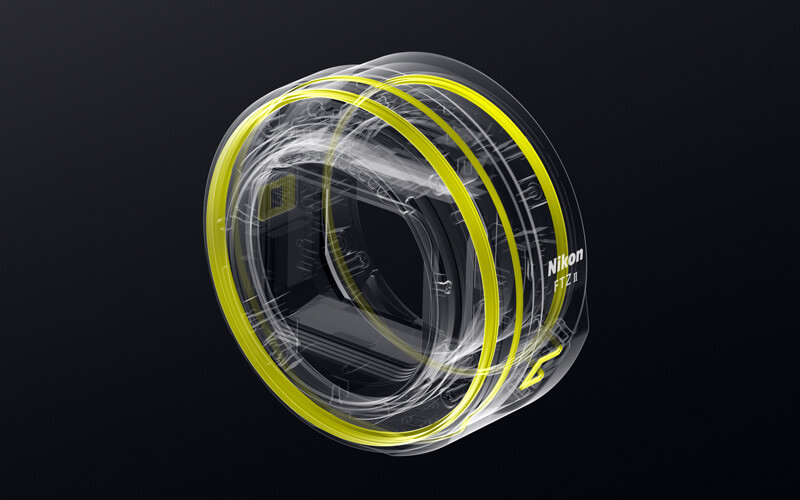 Weather sealed. Durable.
Built from magnesium alloy, the Mount Adapter FTZ II is strong and lightweight with a durable finish. It's extensively weather-sealed to preserve the performance of pro-level cameras and lenses. And it makes a precise fit with the camera and lens, crucial for meticulous performance.
LCD, Video and Photo Gallery images are for illustrative purposes only.